When it comes to fulfillment, we have two main goals—ensuring the best quality and making fulfillment as eco-friendly as possible.
To achieve this, we continuously invest in the newest technologies from companies who care about sustainable fashion:
Kornit series printers and inks for DTG apparel
MS printers and inks for all-over print products
Mimaki inkjet printers for sublimation products
Mimaki UV printers and inks for phone cases
Epson series printers and inks for wall art
All orders go through 3-step quality check before we ship them out:
Our automated software checks graphics for quality before fulfillment and our AI tool evaluates if the image needs any adjustments before printing
Fulfillment specialists check quality while orders are being fulfilled
We run a final quality check after the blank product is customized
Enjoy top-quality results
We provide the best print quality in the industry—our colors are vivid and match the original print file as closely as possible
Our products come to life on high-quality materials, and are fulfilled responsibly and packaged with care
We source products and fabrics from ethical brands and suppliers that comply with labor, environmental, and safety standards. Some of our products are cut and sewn by our in-house professionals.




We fulfill each product with the technique that'll yield the best results
Direct-to-garment (DTG)
We use direct-to-garment or DTG printing for most of our apparel products. It's like using a regular printer, but on garments. Designs are printed directly onto the garment and absorbed into the fabric.
DTG printing yields quality prints, it's cost-effective for one-off orders, and there's almost no limit to the colors and fine detail you can use in your designs.
DTG inks are eco-friendly, CPSIA-compliant, non-toxic, non-hazardous, and soluble in water. They're free from heavy metals, formaldehyde, and Alkylphenol Ethoxylates (APE).
Embroidery
Embroidery is a technique where your design is embroidered on a product. It's great for finer details, also logos and texts. We do embroidery on hats, apparel, bags, and home & living items 
We professionally digitize all embroidery graphics by converting the design graphic into a stitch file that the embroidery machine can process.
We use three main types of embroidery: 
Flat embroidery—the thread is embroidered flat onto the product
3D puff—a foam insert gives the embroidery a raised look
Partial 3D puff—a combination of flat and 3D embroidery
Cut & sew
We use the cut & sew technique for our all-over print products—apparel, accessories, and home & living items. All-over print products are made in two steps:
Sublimation printing: Graphics are printed onto sublimation paper using specialty inks. Fabric is placed between two sheets of sublimation paper and goes through a heat press. The heat then transforms the sublimation ink into a gas that gets absorbed into the fabric. This ensures a consistent and vibrant all-over print that covers the whole product..
Cut & sew: After a graphic is printed onto the fabric, the shape of the garment is precision-cut and hand-sewn with industrial sewing machines. This gives the product a durable construction.
Engraving
To personalize jewelry and keychains, we use a diamond tool for mechanical engraving. This method offers great precision and attention to detail which is necessary for smaller products like jewelry.
Sublimation
The sublimation technique is done on ready-made blank products. We use it for some accessories and home & living items.
Graphics are printed on sublimation paper with specialty inks. Each product is wrapped with the printed paper and goes in the heat press, where ink turns to gas and gets absorbed in the fabric.
We use a specific mug sublimation technique for mugs. The paper is wrapped around the mug and placed in an oven or conveyor. Then the inks turn to gas and are absorbed into the polymer coating of the mug.
UV printing
UV printing is used to customize phone cases. With this process, graphics are printed onto the case. The ink is cured with UV light as soon as it comes in contact with the case, which polymerizes it and forms a hard coating.
Other techniques
For some products, we use printing techniques specifically suited for each product, for example, sticker, canvas and poster, and postcard printing, so our designs are seamlessly transferred onto the product and look as beautiful as you intended them to be.
We package our products so they get to our customers safely
Mailer bags
We use post-consumer recycled (PCR) plastic packaging for all apparel orders shipped from our in-house facilities. PCR plastics are made from items people recycle every day, like plastic bags and bottles.
We use polymer mailers for DTG, all-over print, embroidered apparel, and most sublimated products in most of our partner facilities. Poly mailers are lightweight, moisture-resistant mailers made from polyethylene film.
For all DTG orders in Australia, we use compostable ecomailers. They're made from a combination of cornstarch, PLA (vegetable-based plastic material), and PBAT (composting co-polymer).
Polymer bags are see-through bags we use for two or more apparel products. Each item is packaged in its own polymer bag, which are then placed in a polymer mailer.
We are working on reducing the use of plastic in the packaging process to save the environment and avoid overpackaging while shipping items without causing any damages.
Boxes
Hats and large quantity orders come packaged in corrugated cardboard boxes.
Our posters come in triangular cardboard boxes to ensure safe delivery without any creases or damages and avoid the use of plastic caps.
We use an eco-friendly black leatherette-covered box with a magnetic closure and cloth inlay to pack jewelry. When shipped, they're put in an additional cardboard box.
Kraft mailers and boxes
Kraft mailers are used to ship phone cases. They are paper mailing envelopes and they provide protection against tearing and punctures. When shipping our biodegradable phone cases, we use a small cardboard box.
Take a peek behind the scenes
Check out where the magic happens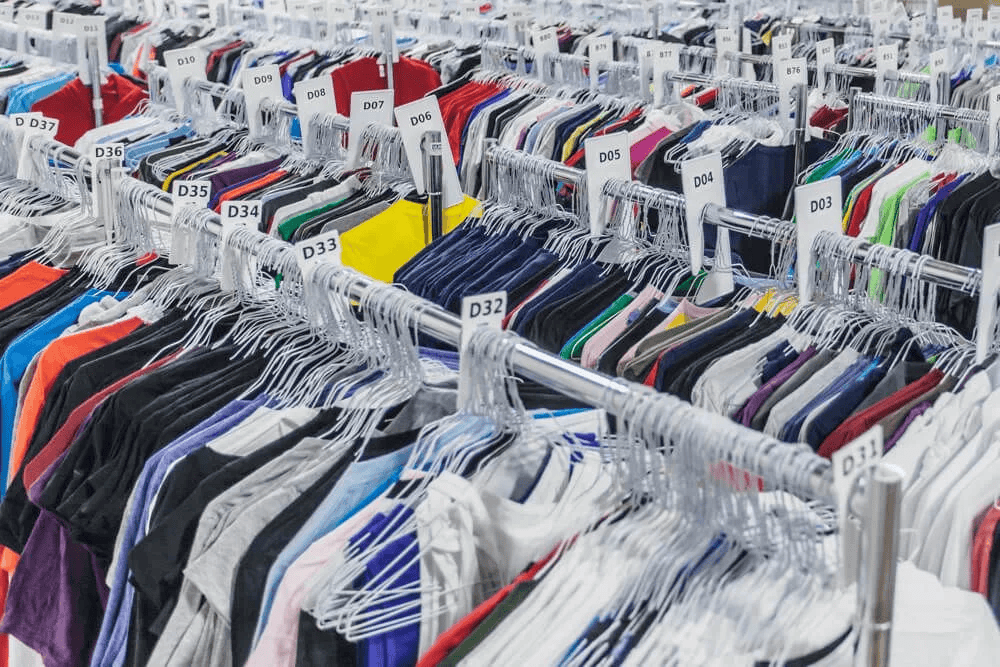 Global fulfillment and sustainability efforts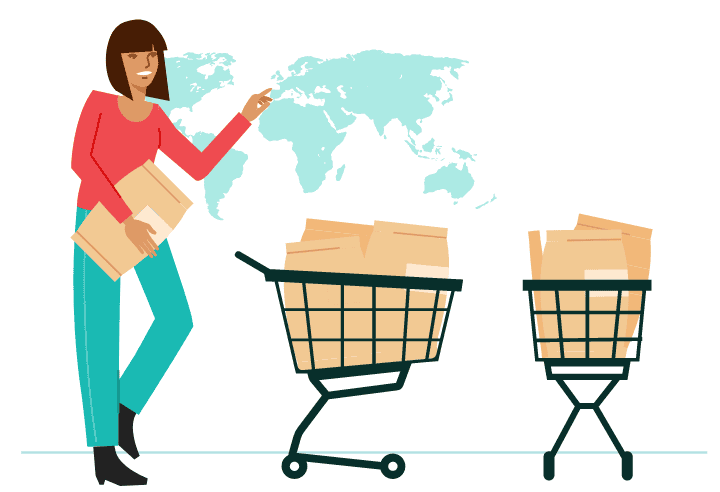 We fulfill your orders in our facilities in North America and Europe, and we have partner facilities in Australia and Japan.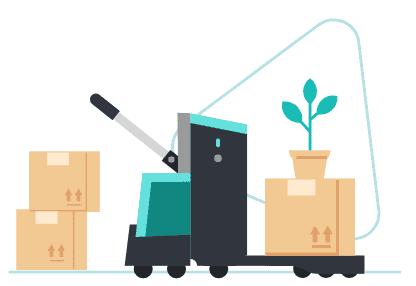 All our fulfillment centers and offices have LED lighting and recycling programs for paper, plastic, glass, batteries, and electronics.
We donate returned items to local charities, while damaged apparel goes to animal shelters.
We cherish our employees as much as our customers
Our quality would be impossible without each and every member of our team. At The Bitcoin Shop, we all see the value in what we do and we're driven to do the best we can to help our customers succeed. 
Besides paid time off, healthcare benefits, and a safe and friendly work environment, our employees have the opportunity to grow, from internal training sessions to in-house libraries, and professional development courses. We also like to motivate one another—be it a month-long running challenge or helping out with a challenging task.